Holmes Bible College Article
Eduardo Nieves
Holmes Professor Reaches Out Locally
May 23, 2013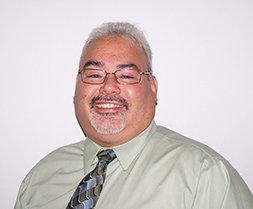 For many species of birds, a regular seasonal migration is a normal response to changes in food availability, habitat, or weather. At just the right time these feathered, winged, bipedal fliers take to the skies by using "celestial cues from the sun and stars, the earth's magnetic field, and as science is slowly figuring, mental maps." As they navigate to their destinations, these birds look for makeshift nests that will provide them a temporary safe haven to thrive before they have to move yet again.
For Eduardo Nieves, working to share the Gospel in the Hispanic community in Anderson and Greenville, SC sometimes feels more like he's working to provide temporary nests for migrant birds than it does establishing a normal American church. Read More
"Many poor Hispanics come into our area after they hear of available jobs," Nieves remarks. "They have a word-of-mouth network that lets them know when it is time to come." When they arrive, they begin working at menial jobs. And, often times, because of their poor English and lack of proper documentation, they are victims of predation. Nieves described personally listening to these stories as heartbreaking and eye-opening. "It opens your mind, he says, when you hear of people taking advantage of them. They work them for a month and do not pay them. They are not treated like other workers. People just talk down to them."
To meet the pressing needs, Pastor Nieves uses his church plant to help new Hispanic arrivals from various countries inculcate into the area. He provides them a place to hear the truth of the Gospel, experience the Holy Spirit, and be counseled. It is remarkable, he says, that "when they give their heart to the Lord, they totally give out to Lord. They are faithful. They want to have more and more services. They have an appreciation for what God has done for them. "
As far as outreach, Nieves provides a mobile trailer ministry that goes out to apartment complexes and mobile home parks. "We work in the communities around our church by handing out flyers and telling people about upcoming dramas, puppets, clowns for the children." In doing so, many of the adults come to hear the Gospel and pray. After we finish, we give them "hotdogs or tamales."
Knowing that many of them will eventually leave in less than a year, his church works vigorously to teach an intense twelve week program that consists of Sunday school and discipleship as well as offer ESOL classes to help with English. Nieves also says that "when we know they are going to move, we will facilitate where they land. We will help them try to find churches" near their next destination.
In this day age amidst our many preoccupations, it's good to know there is a pastor taking notice of frequent seamless movements in our air space. It was a trademark of our Lord Jesus.
Eduardo Nieves is the pastor of Anderson-New Manna church in Anderson, SC. He teaches through the BEAM Program at Holmes Bible College. He and his wife Kristie have three children. He holds two masters from Southern Wesleyan (1998) and Church of God Theological Seminary (2001)
http://www.holmes.edu/eduardo-nieves-continued, Accessed on May 23, 2013.